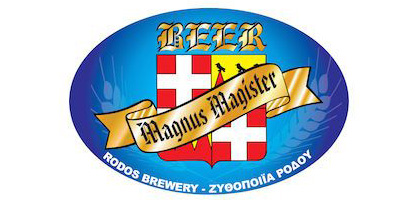 MAGNUS MAGISTER
---
The "E. Papadimitriou SA - Hellenic Brewery of Rhodes "was created by Manolis Papadimitriou in the 1980s
Anxious, creative and pioneering, he targeted early on the mass tourism industry of the Dodecanese with new packaging (such as the bag in box that is now widely used in wine) and essential products for the tourism industry such as soft drinks and beer.
The philosophy and goal of our company has always been an uninterrupted and consistent pursuit of quality along with a commitment to customer service and unconditional satisfaction.
We maintain the strictest hygiene criteria based on international standards.
This was from the beginning the attitude that won us the trust of companies all over Greece and finally made our reputation as a top quality distributor of products at unbeatable prices.
Our distribution network includes a large part of the Greek territory, namely: the Dodecanese, Athens, Thessaloniki, the islands of Crete, Samos, Mytilene, the Cyclades, the Ionian Islands and Cyprus.
We also export to Europe, Africa and the Middle East.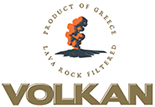 VOLKAN BEER
---
VOLKAN OF SANTORINI
A GREEK BEER OF RARE AND ANCIENT FLAVOURS
Santorini is volcanic and unique. Our spectacular island receives little rainfall, so what grows is intense in flavor and aromas and limited in quantity.
In brewing Volkan we bring together, lava rock filtered mineral water and the best of local ingredients; rare Santorini grape honey and ancient citrus medica essence from Naxos.
VOLKAN BRINGS YOU SANTORINI BLONDE, BLACK, WHITE & GREY